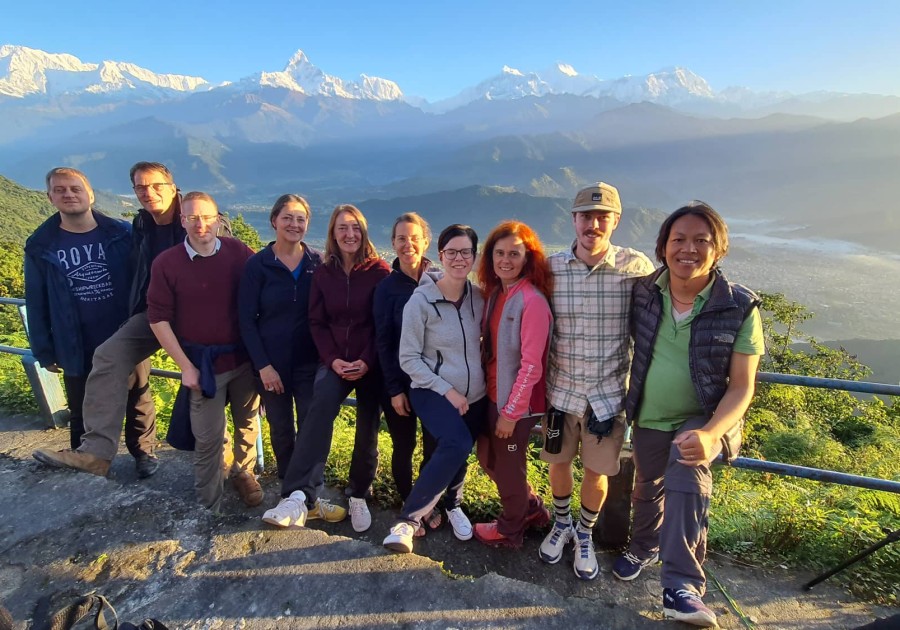 About Us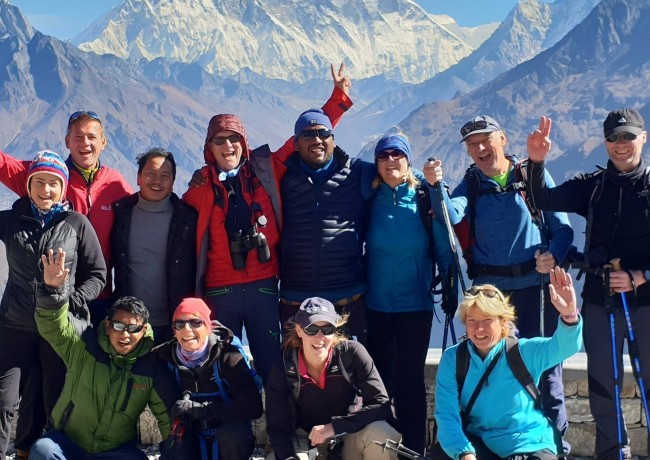 Who We Are

Himalayan Sherpa Adventure is a family run travel company and have been in the tourism industry of Nepal for over 3 decades. We specialize in a wide range of journeys in Nepal—from treks to luxury tours—to meet the needs and desires of any individual traveler or group. Since our establishment in 1992, we have grown significantly and today our company owns multiple hotels and a helicopter company in Nepal making us a leading tour operator in the industry. With these expertise and resources in hand, we are positioned ideally to provide seamless vacations to our clients throughout their trip.
At our company, we strongly believe that travel should give back to the community and the environment which is why we established Himalayan Sherpa Foundation (HSF). HSF is a non-profit organization funded by Himalayan Sherpa Adventure (HSA). Chairman of HSA - Mr Phurba Gyaltsen Sherpa initiated the idea to contribute 5% of its profit to HSF's main objective which is to provide better education, health care, protection and preservation of mountains and heritage in the remote areas of Nepal.
Why Us ?

Our core business values: respect for the land, its people and the culture.
5% of our profit goes directly to our foundation as part of our CSR. Himalayan Sherpa Foundation has built schools and hospitals in the Everest region and other rural areas of Nepal.
A stable and innovative company continuously striving to provide the best products and services to match the demands of the clients and partners.
Team of experts with in-depth knowledge about Nepal working as your "personal travel consultant" to help you create a once in a lifetime bucket list adventure.
We prioritize safety as our primary consideration for both our clients and staff.
We conduct safe tours and treks by using the highest quality equipment, which is well tested against the rigors of the Himalayan use.
Our clients recognize us for being reliable, flexible, and quick to respond to every situation.
Our guides are professional licensed holders with years of trekking and climbing experiences.
Our guides go through rigorous training every year to keep them prepared for every situation that may occur during the journey.
Dedicated team 24/7.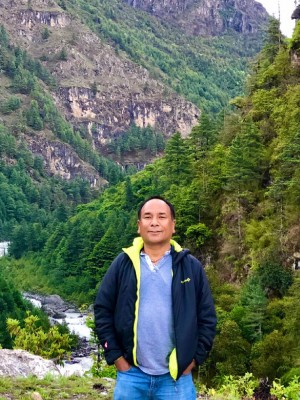 Message From The President

Namaste!
It is a great pleasure and honor as the Chairman of Himalayan Sherpa Adventure to welcome you to Nepal– the land of vibrant cultures, picturesque landscapes, beautiful ethnic groups, and unique charm. Often referred to as the nation of smiling and hospitable people, we look forward to welcoming you to visit this land of amazing destinations, and to have a first-hand experience of the unique lifestyles found in the different regions of Nepal.
When I was a kid, my family ran a small tea shop in a village called Kyongma, Lukla, which fell en route to Mount Everest. I often witnessed foreigners trekking in the Himalayan region carrying cameras, well-equipped trekking gear with big backpacks filled with essentials. Watching the tourists visit my country, fueled my curiosity about their comfortable style of travel. It was a gradual realization that education was a key component of having access to travel with convenience. I spent my childhood attending school during the weekdays and working as an assistant guide, earning pocket money during holidays. With limited access to education in the Khumbu area, I migrated to Kathmandu to pursue higher education. Prioritizing academics and mountaineering work in parallel, I earned a Bachelor's Degree in Journalism and English Literature, followed by a Master's Degree in Sociology from Tribhuvan University in Kathmandu in 1990. It was after this that I decided to establish Himalayan Sherpa Adventure in 1992 with the vision to show my country the way it was meant to be.
I have traveled extensively in Nepal, Tibet, Bhutan, and India to research mountain tourism, and I noted that culture is a big part of the business. Next, I traveled to several countries in Europe, North America, Middle East, and Asia to learn about their cultures to better understand the needs of our clients. With these combined knowledge and expertise of my staff, our company has emerged as one of the most prominent companies in the trekking industry of Nepal. Today, we partner with many other travel companies around the world and I am forever grateful towards them. It is through your travel that has helped us reach to this height and also help our community. I have always believed that travel should benefit the places, its people and the nature and through our Himalayan Sherpa Foundation, we have been able to do so. We understand our social responsibility and we are committed to make travel impactful towards our community and the environment.
We invite you to join us, and experience the journey of a lifetime.
Phurba Gyaltsen Sherpa
Chairman
Himalayan Sherpa Adventure